did this thing for creative orchestra/diageo to make an image for "celebrate life everyday everywhere" with a 'responsibly' added at the end because they're a drinks company. it's for a charity auction and to be displayed in their box at old trafford so the whole thing was to be completed in 90 minutes. this was way harder than i first thought. Here's my first attempt: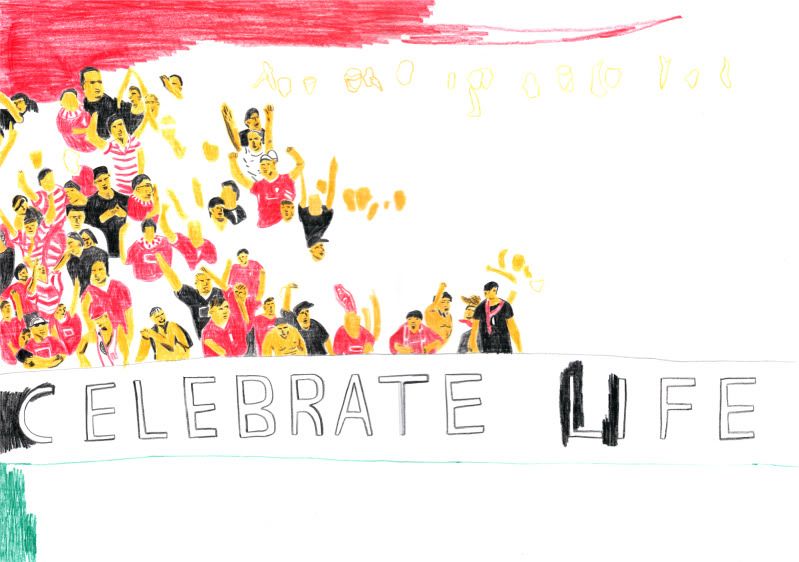 got this far and went wayyyyy over the 90 mins. So scaled down and tried this one: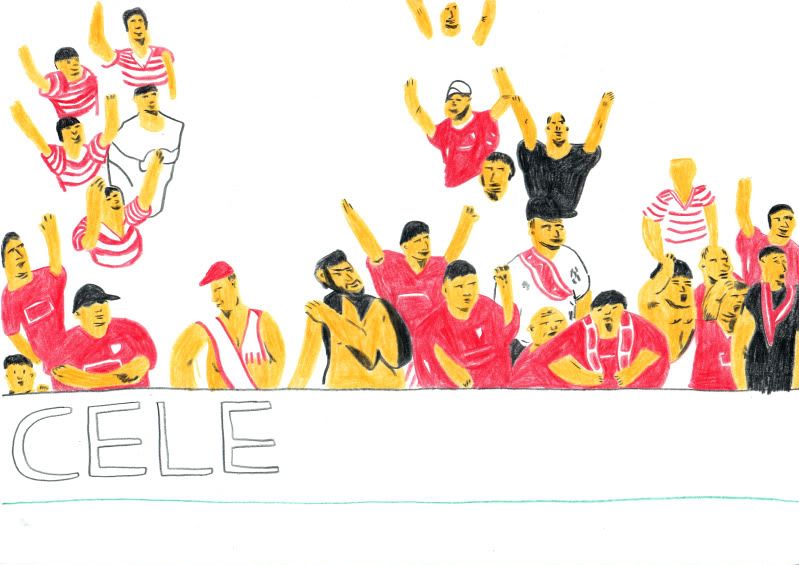 and got that far in an hour but wasn't feeling great about it. So had a late-night panic and did this instead:
green-haired woman is terrible but oh well. need to get quick with drawing man, yikes!